The RIPE Programme Committee is responsible for recruiting and selecting presentations for the Plenary of RIPE Meetings. As the term of a PC member ends, we are looking for a new member in 2013 who will be elected by the RIPE community at RIPE 67 in Athens.
Read our updated documentation on committee composition and roles.
There is one seat available for the RIPE Programme Committee. All nominations should be sent to pc [at] ripe [dot] net before 15:00 on Thursday, 17 October 2013.
Please vote for the RIPE Programme Committee available seat. Online voting is open on Friday 18 October, from 10:00-11:00.
Questions about the RIPE PC can be sent to pc [at] ripe [dot] net net.
---
Candidate Biographies (in alphabetical order)
Filiz Yilmaz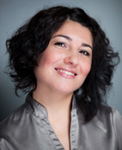 Biography:
Filiz Yilmaz is currently an independent Internet Governance and Policy Consultant.
She previously held the position of Senior Director, Participation and Engagement at ICANN, where she developed engagement, participation and outreach programs and strategies to bring new participants into the ICANN Community and increase the participation and engagement level of all stakeholders within the multi-stakeholder environment of ICANN.
From 2001 to 2010, Filiz worked at the RIPE NCC – a Regional Internet Registry based in Amsterdam – where she initially held positions in Internet number resource registration and management, and delivering training courses on Internet number resource policy, DNSSEC and Routing Registry. Filiz later acted as Policy Development Manager, where she continued working with the RIPE community in policy development, documentation of the proposal and policies, analysing and tracking policy proposals, and supporting policy implementation internally within the RIPE NCC itself.
After receiving her BSc Degree in Mathematics in 1996, Filiz worked at the Middle East Technical University Computer Center – the institution that played a key role in bringing Internet access and IT services to Turkey. She managed the development of a university-wide net ethics program and led training courses on newly-introduced UNIX and Internet applications.
On moving to the Informatics Institute, she took part in research projects and, in 2001, received her MSc Degree in Cognitive Science. Her thesis – A Computational Analysis of Information Structure in Turkish – was recognized as Thesis of the Year. She is still participating in TRNOG and is among the leading team to establish an ISOC Chapter in Turkey.
Statement of Interest:
I have been working with the current PC for one term now and I would like to continue contributing towards the meeting programs through another term.